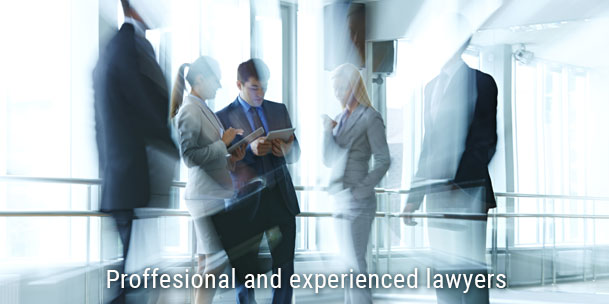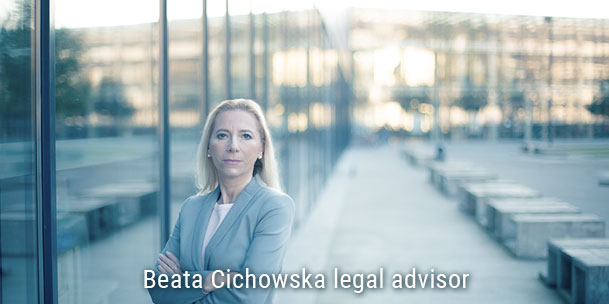 Lawyers
In order to provide comprehensive and professional services, our Law Office employs legal advisors, trainee legal advisors and cooperates with legal advisors specialising in different areas of law, selected bailiffs and notary offices and also with sworn translators, tax advisers, certified auditors, patent agents, real estate brokers etc.
Owing to the huge commitment of our lawyers and associates who are high-class specialist in their fields we are in a position to provide comprehensive legal services to entrepreneurs with both Polish and foreign capital participation regardless of the type of business they are in.
Beata Cichowska – legal advisor – owner
Beata Cichowska graduated from the Faculty of Law and Administration at Warsaw University in 1994. In the years 1995-1998 she took legal training at the Regional Chamber of Legal Advisors in Wrocław. She gained knowledge and experience working initially in the Legal Department of local government bodies and then, since 1996, with a Law Firm where she was responsible for providing legal services to commercial law partnerships.
In 1999 Beata Cichowska founded her own, intimate law office which aims to render comprehensive and individualised private lawyer type of legal assistance to entrepreneurs, mainly corporations with foreign or domestic capital.
Beata Cichowska participated in many conferences and training sessions on mergers of companies, alternative dispute solving methods, tax law, trade agreements in trade with Germany organised by e.g. International Institute for Mediation and Arbitration, The European Chamber of Commerce, and the English language course organised by Stantoon School of English in London. In 2004 she completed European Law for Legal Advisors training course and in 2009 postgraduate studies for real estate brokers.
Beata Cichowska specialises in business law, civil law, labour law, construction and investment processes law and also real estate law.
She has gained extensive experience during several years of rendering comprehensive legal services for business entities, including corporations. She was involved in company transformation, merger and division processes as well as in negotiations and preparation of all sorts of contracts and agreements (corporate collective labour agreements, benefits packages and other agreements concluded with trade unions). Also, Beata Cichowska rendered legal assistance in the process of acquisition of a large Wrocław-based company Viscoplast S.Aa by 3M Poland sp. z o.o. (limited liability company) in Warsaw, a company with a 100% American capital.
Legal advisor Beata Cichowska advised on numerous transactions involving the acquisition of real estates, also by foreigners, negotiated and supervised the legal side of many foreign investment projects across Poland, also in Free Economic Zones. Amongst other things she provided legal assistance for Quick-mix sp. z o.o. – a 100% German capital company based in Strzelin in the process of obtaining a license to operate in Łódź Economic Free Zone, a permit to acquire a real estate and construct a Construction Materials Manufacturing Plant. Also, she rendered legal services in connection with organisation of Quick-mix Manufacturing Sites in the Czech Republic and in Ukraine as well as construction of Carrefour hypermarket in Wrocław.
Many of the cases that she led during her professional career have ended up with favourable decisions in prestigious, complicated and often precedential litigations, including those before the Supreme Administrative Court and the Supreme Court. Also, she has extensive experience in leading negotiations and effectively resolving disputes out of court and in manner which is favourable to her Clients.